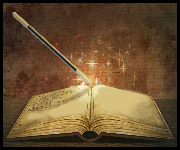 I feel very strange asking people to do this, but here goes nothing... :deep breath:
An Imperfect Wife was nominated for 2011 Best Contemporary by Love Romances Cafe, and now it's time to vote! If you'd like to vote for me, please leave a comment at
Dawn's Reading Nook
saying you'd like to vote for An Imperfect Wife by Grace Wen. Thank you SO much!